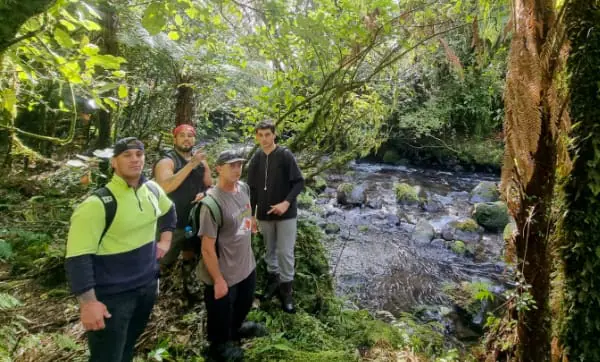 20/01/2022
Fishing for goats around Te Papakura o Taranaki
Taranaki Mounga is on the way to fully eradicating goats, a harmful threat to our native plants, making Te Papakura o Taranaki New Zealand's first ungulate (hooved animals) free national park. This effort is working towards larger predator management goals including Predator-Free Taranaki and the Regional Council's development of a biodiversity 'halo' surrounding the Mounga to minimise the reinvasion of pests.
Using eDNA to fish for pests
A big area of interest in the eDNA sphere is to explore the potential applications of eDNA metabarcoding as a reliable, cost-effective tool for pest mammal detection. The Taranaki Mounga Project is a key partner on an extensive pest mammal detection project led by Professor Neil Gemmell from the University of Otago and recently funded by the Ministry of Business, Innovation and Employment (MBIE). This broader pest project is currently in its first of three years running and is investigating the use of eDNA as a tool for rapidly characterising the distributions, densities and movements of pest mammal populations at both local and landscape scales. It also looks to show how samples collected for pest surveys could be used for other purposes such as biodiversity assessments and conservation management. By sampling rivers and streams, pest management groups could increase the scale of their ecological surveys, provide more information about the species present and how their abundance and distributions change with pest management efforts.
Read the full article by Amy Gault from Wilderlab