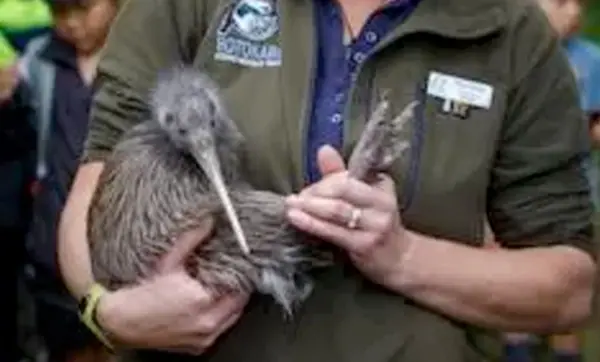 10/04/2021
Kiwi coming back to Taranaki's Kaitake Range
Taranaki Daily News
A vanguard of three adult kiwi have been released into hills near New Plymouth as part of a historic reintroduction of the native birds into the area.
Over the next few days 10 western brown kiwi will be released into the Kaitake Range near Taranaki's famous Pukeiti garden. The range is close to Taranaki Maunga and part of the national park.
The release of the birds was a significant milestone for predator control on the maunga, Tane Manu​, of Ngā Mahanga ā Tāiri​, told a large audience of manu whenua and manuhiri during the powhiri at Pukeiti on Friday.
"There was lots of work still be done to protect kiwi, and it is a tribute to the Kaitake Conservation Trust volunteers and community who have helped make it possible to release the tāonga in the Kaitake Range," he said.
The kiwi were introduced into the safe haven following intensive trapping and aerial 1080 operations targetting mustelids, rats, and possums, Manu said.
The trio of male and female birds, aged under two years old, were hatched and reared at Rotokare Scenic Reserve Sanctuary, near Eltham.
Much of the work to prepare kiwi for release was due to the late Simon Collins, of Rotokare Scenic Trust, who was a huge advocate for conservation in the community, Tane Houston, of Ngāti Tupaea said.
Read the full Taranaki Daily News article here.