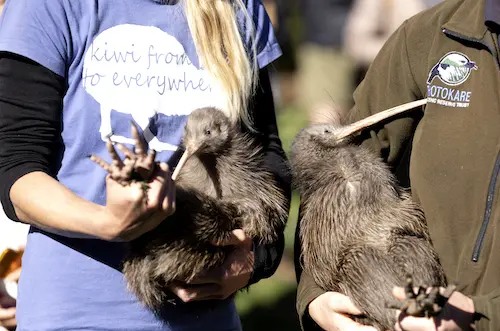 17/04/2022
New kiwi set to join successful Kaitake colony in Taranaki
Eight kiwi have been set free into bush in the Kaitake Range in Taranaki, joining 10 released for the first time last year and which are now thriving and breeding.
The new arrivals, released on Thursday, will provide more genetic diversity for a new colony that is developing, Kaitake Ranges Conservation Trust chair Peter Morgan said.
Two more kiwi will join them this season, an exciting development for an area where no evidence of wild kiwi living had been found "for a very long time", he said.
Intensive predator control by the trust has made it possible for the birds to be reintroduced, and more kiwi will be progressively released over the next few years.
Read the full Taranaki Daily News article here.