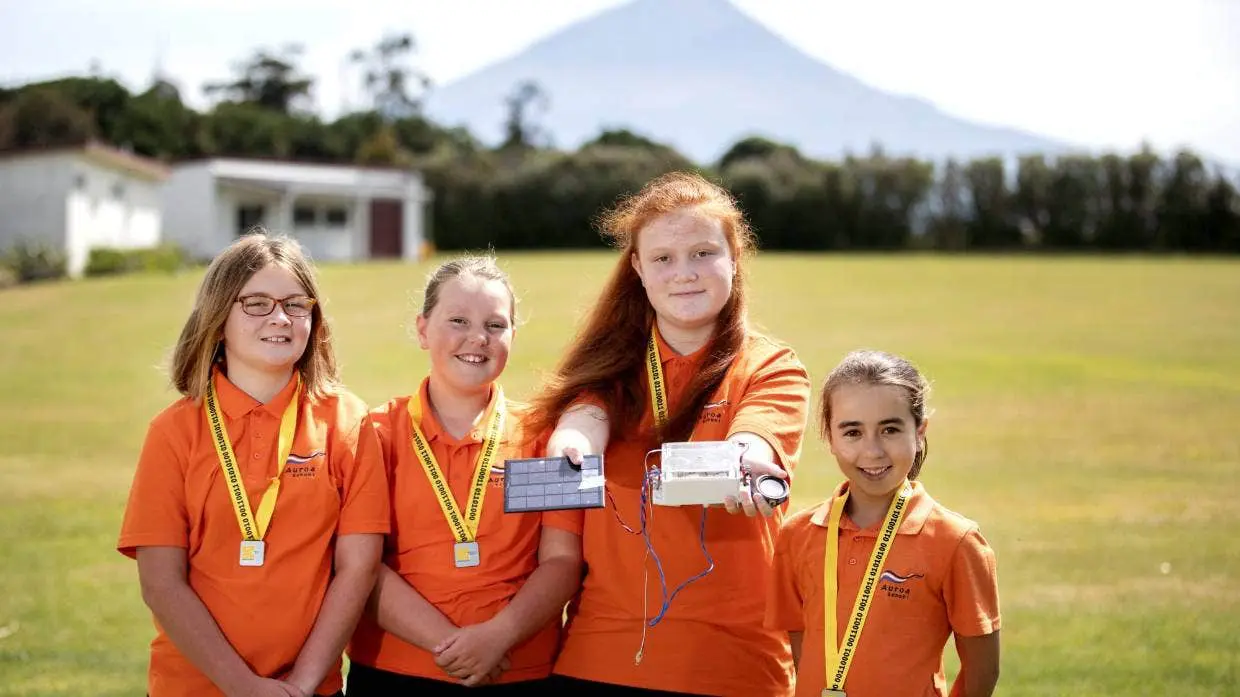 26/02/2021
Noisy tech project lures a win for students
Taranaki Daily News
When it comes to trapping the predators that harm New Zealand's native wildlife, a group of South Taranaki students are making a big noise.
Instead of only relying on food as bait, students from Auroa School, near Hāwera, have made sound lures, electronic devices that use noises such as baby birds cheeping, to attract predators including stoats and possums into traps.
The lures are now being trialled on farms near the school, at the New Plymouth Airport, on Taranaki Maunga by the Department of Conservation, and by private trappers in the McKenzie Country and the West Cost of the South Island.
And the work has also won the national Tahi Rua Toru Tech challenge, a team-based digital technology competition for schools.
Sophie van den Brand, 11, Lily Malo, 11, Maddi Goodchap, 10, and Ella McKenna, 11, are the second team of year 6 students from Auroa School to work on the project, which is led by deputy principal Myles Webb.
Read the full Taranaki Daily News article here.