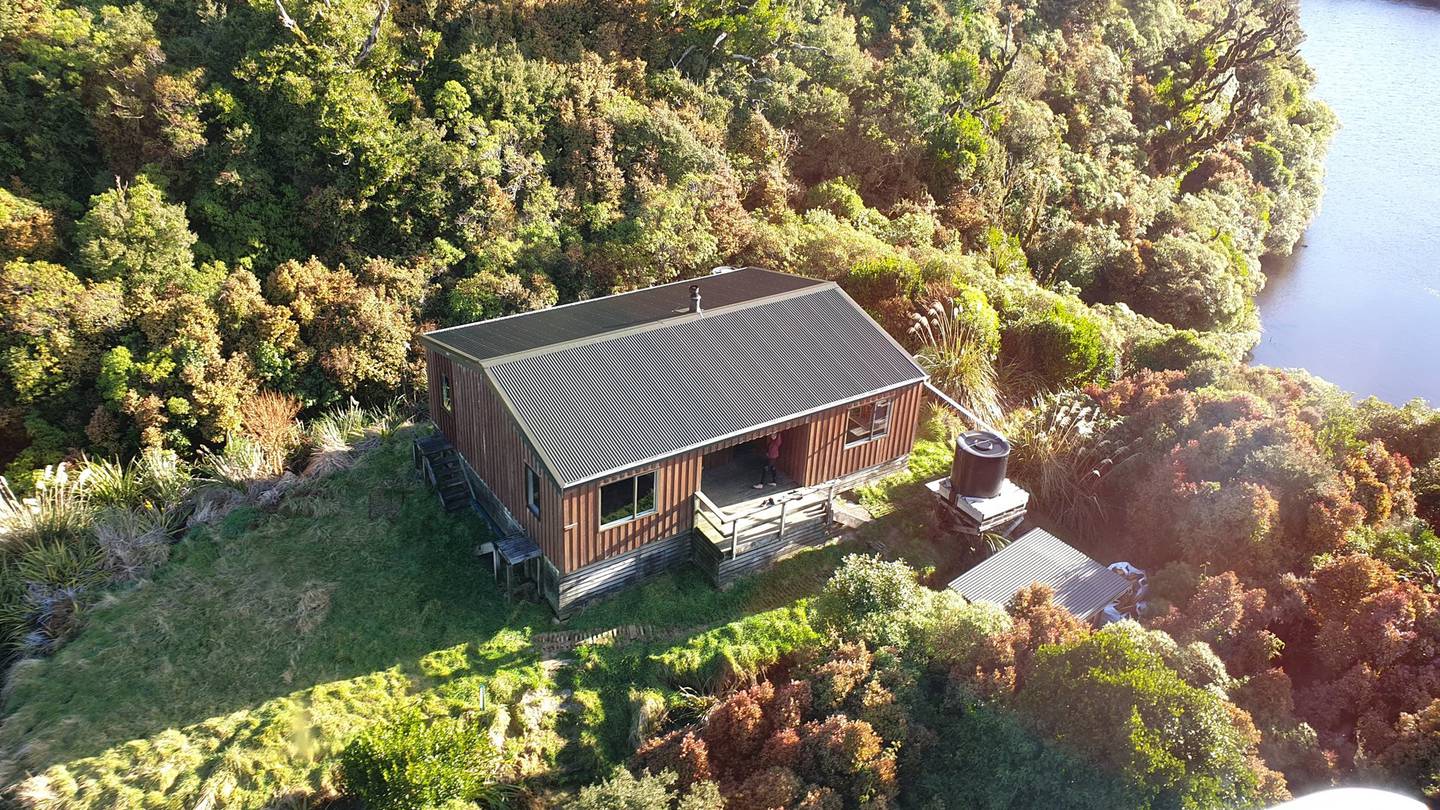 21/01/2022
Options considered for rebuilding Taranaki's Lake Dive Hut
The Department of Conservation, local iwi, Federated Mountain Clubs and Back Country Trust are in discussions to explore opportunities for a potential rebuild of the popular Lake Dive Hut in Egmont National Park.
The 16-bunk Lake Dive Hut, on the slopes of Taranaki Maunga, burnt down in 2020 in a suspicious fire. A man alleged to have started the fire is now before the courts.
The local Department of Conservation (DoC) team is keen to see the hut replaced and staff are looking at possible options to achieve this, senior ranger Dave Rogers says.
"We recognise it leaves a fairly big gap in the backcountry hut network on that side of the mountain. Due to its stunning location and views of Taranaki Maunga, Lake Dive hut was a popular overnight destination. But like any organisation, DoC has a limited amount of funding, so we're exploring rebuild options with potential partners."