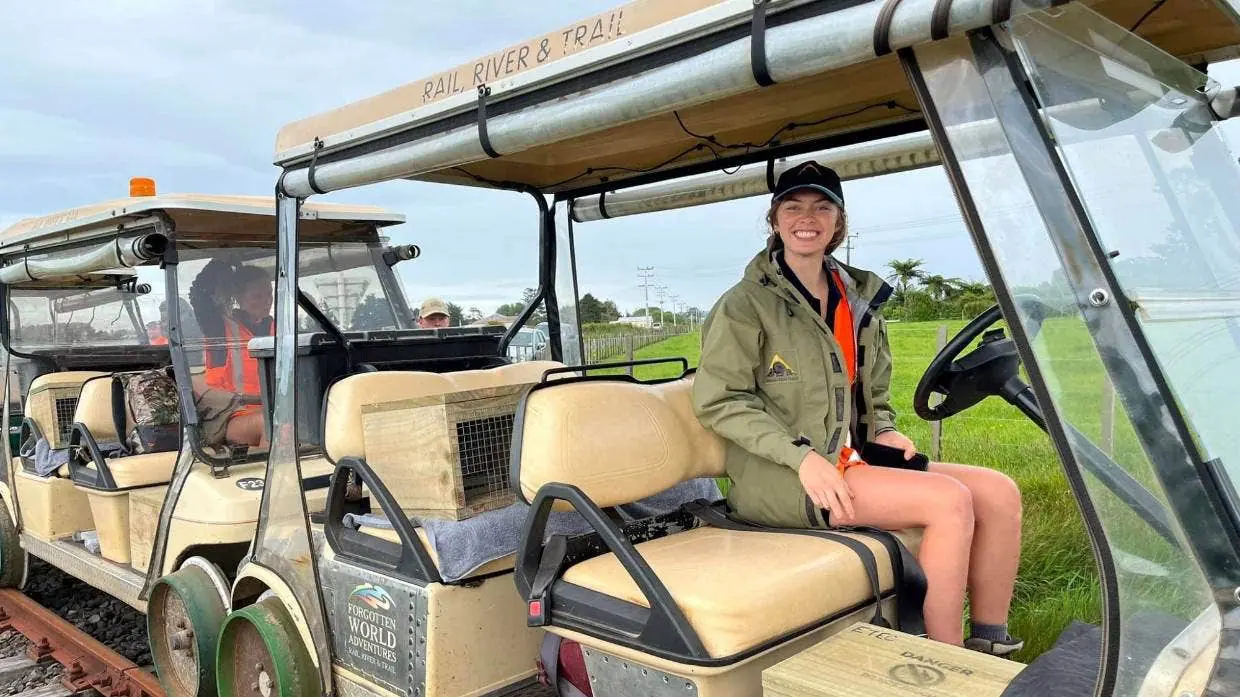 30/11/2022
Working collectively to tackle pest control
A unique tourist venture has joined forces with a Taranaki-based environment group to tackle pest control in one of the region's more isolated spots.
Forgotten World Adventures, which runs converted golf carts along the former Stratford-Okahukura line, has collaborated with the East Taranaki Environment Collective (ETEC) to set up 69 pest animal traps along a 10km stretch of rail snaking through rugged hill country at Te Wera, which is 35 km east of Stratford.
Recently, representatives of ETEC, Forgotten World Adventures, Taranaki Kiwi Trust and Taranaki Mounga project placed traps alongside the rail line, at 150m intervals, from Mohakau Rd to the mouth of the tunnel under Pohokura Saddle.
The rail line runs along the southern boundary of pest management area ETEC operates within, which now covers more than 18,000 hectares from Okoki to Te Wera.
Read the full Taranaki Daily News article here.