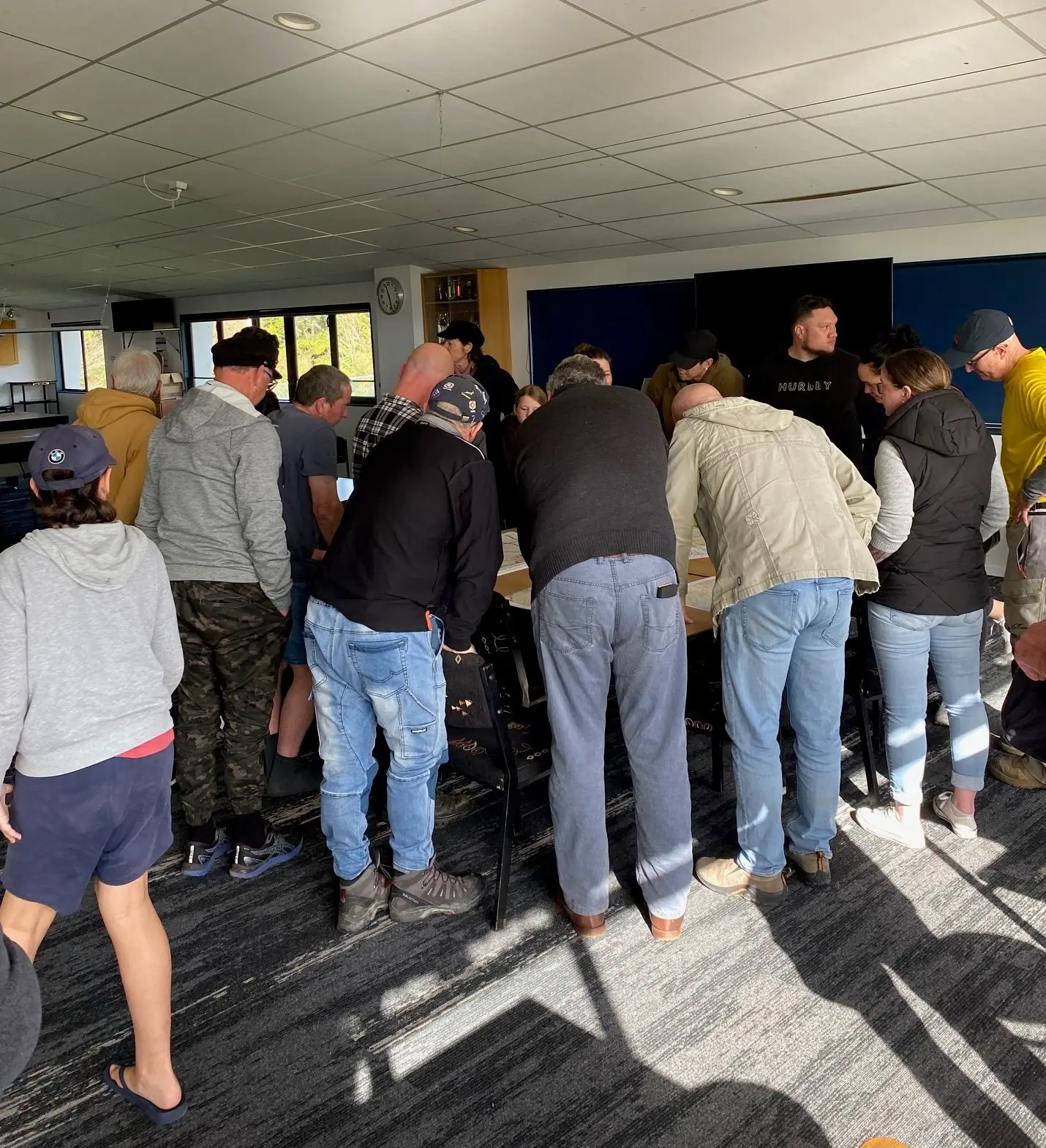 25/07/2023
Welcoming new volunteers
Taranaki Mounga Project is onboarding a new group of volunteers to help manage traplines on the southern side of Taranaki Maunga starting in October.
They will become part of a large network of helpers including 40 volunteers working on the northern side of the mountain and 60 volunteers working on Kaitake with the Kaitake Conservation Trust.
All those interested in helping will be inducted and supported, it was explained at a meet and greet hui in Stratford recently.
Te Papa Atawhai DOC Community ranger Gabriel Field said volunteers would learn how to set, bait and check traps and stay safe in the outdoors.
"Whether you have a few hours to give or half a day or more. We want you to feel comfortable and that you are contributing the way you want to contribute."
Gabriel said volunteers could be coordinated via a roster, which would be worked out according to confidence in the bush, preference for an area and how much time people could offer to checking traps.
Pouatawhai/Lead Ranger Tāne Houston talked about the traps used – mostly DOC 200s to target stoats and rats, and Trap NZ, the app used for locating traps on GPS and recording data.
Tāne said there was no magic solution to trapping and encouraged those getting involved to get creative making the traps attractive to the predators. Rabbit meat was used as bait and some tricks included sprinkling flour and custard powder nearby. "We try and make our traps sing, so they are like a party zone for the predators," he said.
The Kaitake Conservation Trust has been leading community restoration efforts with about 60 volunteers managing 18 trap-lines (more than 700 traps) and monitoring kiwi. Their work has enabled 30 kiwi to be rehomed in the area.
Kaitake Conservation Trust chair Peter Morgan said the trust grew out of a group of Ōākura residents wanting to keep a local DOC track open. That evolved into trapping and working closely with Taranaki Mounga Project and DOC.
He encouraged people to get involved. "We have about 4-5 families looking after each trapline and they check it every 3-4 months. Some people come and go. Some track lines are hard and others we have the same people doing the same track line for years."