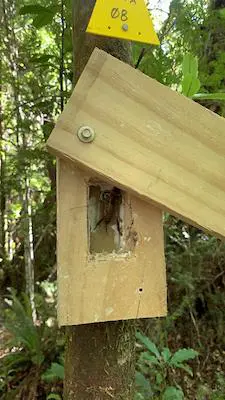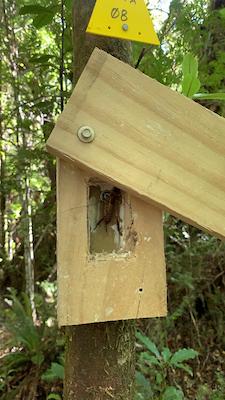 11/03/2021
Wētā thrive on Taranaki Maunga when rats absent, study showed
Taranaki Daily News
Research projects by two post-graduate university students have revealed more about the dietary behaviour of predators on Mt Taranaki.
Massey University zoology graduate Fern Kumeroa​, and Lincoln University natural resource management and ecological engineering graduate Katie Coster​ were involved in separate studies with similar aims during the summer.
Kumeroa, of Ngāti Ruanui, researched the effect rats had on wētā populations in the region's national park Te Papakura o Taranaki.
The Ngā Pae o Te Maramatanga​ scholarship recipient worked with the Taranaki Mounga project to set up 17 'wētā motels', or artificial shelters, on tree trunks within a 1000ha block in the national park, for wētā to crawl into, safe from predators.
Fifty-eight tracking tunnels were placed inside, and outside, the control block, to gauge whether insect and predator activity increased, or decreased, the further away the shelters were placed from the control area.
Previous studies have found invertebrate populations, such as wētā, respond well to rodent control and increase in number with fewer rodents around.
Footprint tracks, monitored by Kumeroa over an eight-week period, showed wētā tracks increased inside the A24 block, and decreased the further away from the block.
The opposite was true for rats, with numbers down within the block, and more away from it.
Read the full Taranaki Daily News article here.